Welding Equipment Sale
PolyWeld Tech has good relationships with suppliers of Butt Fusion Welding Equipment, Electrofusion Welding Equipment, and Extrusion Welding Equipment. If you are intending to do Poly Welding as a full-time job, we recommend buying high quality equipment that will stand up to the demands of the poly welding industry.
Welding Equipment Hire
Purchasing high-end welding equipment for one-off jobs can often prove not to be financially viable, on the other hand a smaller businesses can miss out on securing jobs because of lack of equipment.
Through our partnership with Acu-Tech Piping Systems, we can hire out a large range of high quality welders at competive rates that will assist your business win larger projects and secure contracts.
Proud partner of Acu-Tech Piping Systems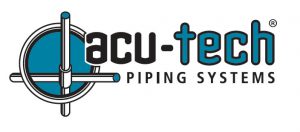 Acu-Tech Piping Systems is a leading manufacturer and supplier of high performance, thermoplastic pipe systems and solutions. They serve various sectors including plumbing, mining, civil, rural, gas, directional drilling and mechanical services market and offer a wide range of equipment for hire and sale. For more information, visit their website.
THEIR OFFERINGS INCLUDE, BUT ARE NOT LIMITED TO:
Butt Welding Equipment
Butt Welders
Pipe Rollers
Polyweld Wipes
Weld Bead Remover
Enclosures/ Tent Covers
Generators
Electrofusion Welding Equipment
EF Pressure Welders
EF Drainage Welders
Pipe Cutters
Pipe Scrapers
Turbo Handheld Pipe Scraper
Re-rounding Tools
Squeeze-Off Tools
Welding Alignment Clamps
Polyweld Wipes
Generators
Polypipe Handling Equipment
Coil Trailers
Decoiling Trailers
Vac Lifters
Pipe Rollers
Extrusion Welding Gun
Polyweld Wipes
CONTACT DETAILS:
(08) 9238 3000
sales@acu-tech.com.au
www.acu-tech.com.au