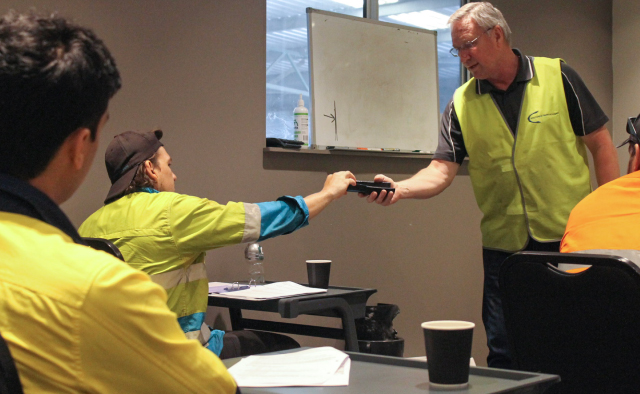 Reaccreditation Course
If you have experience with welding and want to ensure your employer that you know what you are doing and are ready to get into action, then the Refresher/ Biennial Welder Assessments (recommended every two years) is perfect for you.
The course consists of a short theory assessment.
The weld technician is also required to either do a face-to face session or submit welded samples and an accompanying weld record sheet to us for evaluation.
The value of having competent welding technician is vital to minimise the risks associated to the lifespan and preservation of a pipeline or its fabrication.
For further information about this course please visit the links below.
---
REACCREDITATION
DURATION
COST
Butt Welding Re-accreditation Course (PMBWELD301E)
Electrofusion Welding Re-accreditation Course (PMBWELD302E)
Extrusion Welding Re-accreditation Course (PMBWELD309E)
Butt and Electrofusion Re-accreditation Course (PMBWELD301E & PMBWELD302E)
Butt, Electrofusion & Extrusion Re-accreditation Course (PMBWELD301E, PMBWELD302E & PMBWELD309E)
Book a Course Now
Please fill in the fields below and one of our team members will be in contact with you shortly.
Enrolment Form Download
The following link will enable you to download an interactive PDF enrolment form. Please complete the form and return it, along with a valid company purchase order and credit card details to info@polyweldtech.com.au.
Alternatively, don't hesitate to call us on 1300 367 659.