Electrofusion weld polyethylene pipelines – PMBWELD302B
Electrofusion welding training focusses on the importance of accurately fusing EF fittings. Looking at both manual and automatic fittings you will learn the importance of preparation, timing, temperature, pressure, cool down etc.
                                                         Course Duration: 1 Day
                                                         Location: Nation Wide
The following link will enable you to download an interactive PDF copy of our enrolment form. Please complete the form and return it, along with a valid company purchase order and credit card details to info[at]polyweldtech.com.au.
Alternatively, don't hesitate to call us on (08) 9452 3000.
 PWT Enrolment Form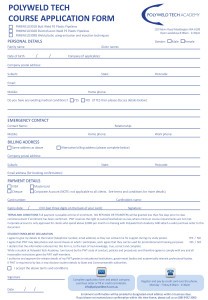 Please fill in the fields below and one of our team members will be in contact with you shortly.